The Coronavirus (COVID-19) has many people, even Christians, in fear so we need to deal with this head on.  You can read these and meditate on them and pray the prayers daily. 
Here are some Bible Verses for Protection and Against Fear 
The Prayers that you need to pray over yourself each day for protection is Psalm 91 and also putting on the Armor of God 
While this runs its course we are reminded of the plagues that hit Egypt and how the Israelites were told to anoint their door posts so that the angel of death would pass over them (Exodus 12:23).  Perhaps you can anoint the doors and windows to your home.  It may also be a good time to rid your home of anything that you believe would attract fear and evil
​It is wise to take the necessary precautions; however, to live in fear is not of God. God did not give us a spirit of fear but of power, love and a sound mind (1 Timothy 1:7).  What does sound mind mean?  We are to think clear, sound thoughts and not filling our minds with worse-case scenarios and fear.
The church is called to rise up in these moments and not shrink back.    Be kind to everyone you meet and model Christ so they will see something different in you.  Staying away from the constant updates, and fear-mongering websites and TV shows will help you stay out of fear.
There has to be a reason the Lord is calling us into this at this hour, so…stay focused on the purpose and don't get caught up and distracted. 
Love covers a multitude of sins, so cover yourself in the love of God. 
Meditate on scriptures that are positive and uplifting.  God has not changed His word or promises over you and this too shall pass.
---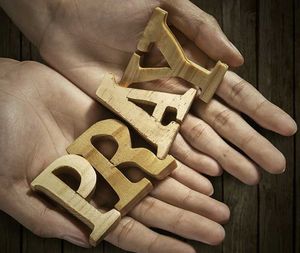 ---
If you know people who are elderly, unwell or without a vehicle, consider checking in on them to say hi and to see if there is anything you can drop off for them. Check on your community, offering support and care during this time.
​Let's be intentional to bring hope and love to those around us during this season!
Prayer for those who already have the Coronavirus:
Father God, I cover myself under the blood of Jesus.  I ask that you cleanse my body from everything that was not created in your perfect image.  Wash me clean God.  Forgive me of my sins.  I release others as well who have done me wrong and I forgive them.  I give you my heart and soul and ask that you watch over me in this time.  Fill my mind with hope that only You can give and bring peace to me. I pray You reveal to me Your purpose in all of this.  Protect me from evil.  Protect my family and friends and cover them under your blood Jesus.  I pray for a speedy recovery and a clean health report from the doctors shortly.  May I be used as a instrument of your peace to others, in the precious name of Jesus, Amen.
STAY HEALTHY​ ​ 
Wash hands with soap and water for 20 seconds. 
​ Avoid touching face, eyes, nose and mouth with unwashed hands. 
​ Cover coughs or sneezes with a tissue or elbow. 
​ Stay home if you feel sick, have a fever or cough. 
​ Get plenty of sleep to stay in tip-top germ-fighting shape. 
​ Eat your fruits and veggies to help boost your immune system.
---
Ten most important things to know about the coronavirus and its prevention  
Also want to share this video of a Jamaican family who are living in Wuhan, China which is where the coronavirus began.  This is very encouraging and inspiring.  Please watch.
If you would like to tithe during this coronavirus crisis; please send your tithe to: PO Box 621, Fowlerville, MI 48836